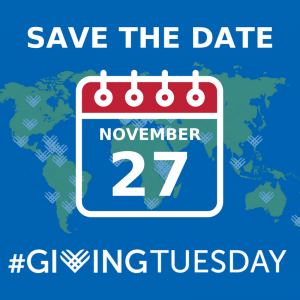 We have a day for giving thanks. We have two for getting deals. Now we have #GivingTuesday, a global day dedicated to giving back to the organizations that are dedicated to working in service to others. On November 27, 2018, Muslim Americans for Compassion will participate in #GivingTuesday to encourage support for MAC's ongoing programs and initiatives.
Celebrated on the Tuesday following Thanksgiving (in the United States) and the widely recognized shopping events Black Friday and Cyber Monday, #GivingTuesday kicks off the charitable season, when many focus on their holiday and end-of-year giving.
IT'S SIMPLE TO SUPPORT
To participate, on November 27, send your donation via USPS to:
Muslim Americans for Compassion
2107 Twin Hill Road
Louisville KY 40207
Remember, your donation to MAC is tax-deductible.
HELP WITH THE HYPE
Use your social networks (Facebook, Twitter, email, etc.) to share information about MAC's participation in #GivingTuesday. In doing so, let your friends, family, and associates know that on November 27, they have a great opportunity to support MAC's mission to foster peace in our community through interfaith dialogue and social justice advocacy. Be sure to like and share Facebook posts and Tweets to generate interest and support throughout the day.
THANKS SO MUCH!
On behalf of MAC thank you for your ongoing support. Find out more about #GivingTuesday at www.givingtuesday.org.