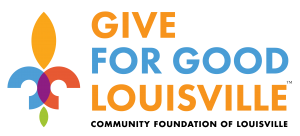 My Friends in Faith and Compassion:
It has been a full year here at Muslim Americans for Compassion. Our efforts to foster peace in our city through interfaith dialogue and community service projects continue to manifest in several ways.
We are blessed with a dedicated group of individuals who volunteer their time and talent to our cause. Further, we are blessed with the financial support from people like you who believe in MAC's mission. As we continue our work, we kindly call upon you to consider supporting Muslim Americans for Compassion during the 2019 Give for Good Louisville campaign. On September 12, 2019, our friends at the Community Foundation of Louisville will once again host this event, which supports our city's many wonderful nonprofit organizations. MAC is honored to be among those represented in this year's campaign.
Since last September, commitment from our supporters have made several positive and powerful impacts in the lives of others including:
Delivering lunches to our city's first responders on September 11 and to those Transportation Security Administration workers who were affected by the government shutdown in early 2019;
Joining us in solidarity as we publicly spoke out against crimes of hate and acts of violence committed throughout our world, our country, and our city;
Sharing our blessed humanity at such gatherings as our annual Interfaith Iftar Dinner;
Providing clothes and blankets for Uniting Partners (UP) for Women and Children women's day shelter; and
Partnering with Doctors for Healthy Communities to collect school supplies, clothing, and health/hygiene materials to JCPS schools throughout the year.
As we approach the holiday season, we look forward to more opportunities to demonstrate how compassion is a verb, and we hope you will accept our invitation to participate in our ongoing activities.
In the meantime, again, please consider supporting MAC on September 12. We are most thankful to you!!!
Muhammad Babar
President
Muslim Americans for Compassion