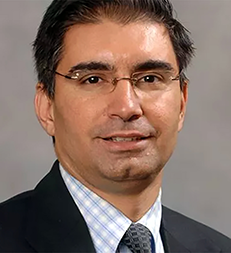 Muslim Americans for Compassion President Dr. Muhammad Babar has been named the recipient of the 2019 Mayor's Spirit of Louisville Award. The award, along with the WLKY Bell Awards, are presented by the WLKY Spirit of Louisville Foundation and recognize individuals who have demonstrated the true "spirit of Louisville" through selfless volunteer efforts and seeks to inspire all residents to engage in community service.
Babar and the Bell Awards winners will be recognized at a special event, which will take place at the Omni Commonwealth Ballroom on Thursday, October 3, at 6 pm. Reservations to the dinner and awards ceremony can be made by contacting WLKY at 893-3671, or logging onto http://wlkybellawards.com/ by September 27th. A special one-hour telecast of The WLKY Bell Awards will air on WLKY Saturday, October 12thfrom 8:00-9:00 pm.
Muhammad Babar is a physician who practices internal medicine and geriatric medicine. He is a local interfaith and peace advocate who strives to bring people together by breaking down human-made barriers. In addition to his service as president of the Muslim Americans for Compassion, he also serves as president of Doctors for Healthy Communities – a nonprofit organization that advocates for healthy lifestyles of Louisville's citizens. He is also a board member of the Center for Interfaith Relations, Fund for the Arts, Louisville Public Media, Louisville Downtown Rotary Club, Metro united way and member of board of governors Speed Art Museum.